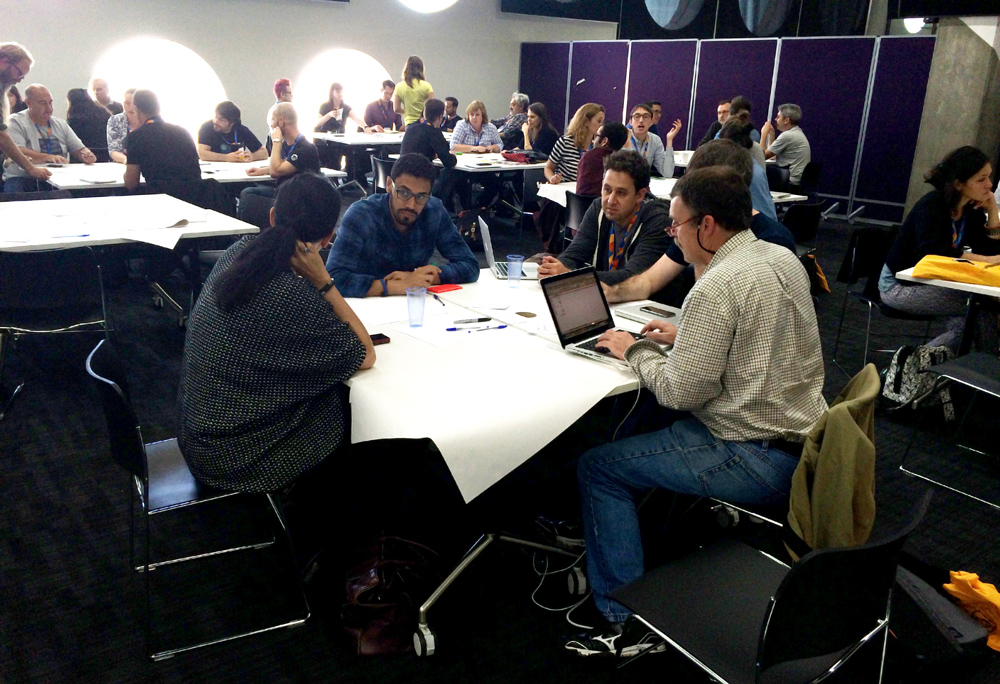 Journalism and the Mozilla Festival 2017
OpenNews is heading back to the Mozilla Festival, a multi-day, annual celebration of the open internet for technologists, makers, educators, and creators in all fields. This year, we're also organizing a full day of journalism-tech sessions on October 26.
OpenNews Journalism Tech Unconference
This year, the journalism floor from the Mozilla Festival expands to the day before! All day on Thursday, October 26 we'll have hands-on, collaborative sessions from local London journalists and visitors coming to town for the festival.
Participants can register now. In the coming weeks, we'll confirm some pre-planned sessions, and the majority of sessions will be decided that day. Throughout the day, we'll have the chance to discuss stories, strategies, and tools in sessions and over a group lunch.
Journalism Tech Leading into MozFest
MozFest begins early this year with events all week. In addition to the OpenNews unconference, there's a bunch of journalism-related events in London that week. Know of another event? Let us know.
Journalism During MozFest
The Mozilla Festival this year features five topical spaces around facets of the health of the internet.
Each space will have a journalism-related session or two that explore everything from data analysis to secure communications with sources. Exploring the festival is a way to experience the many ways we shape the open web and how it, in turn, influences our work. In addition to the sessions, several of this year's speakers are journalists who will also discuss the intersection of journalism and technology.
You can find more details on the MozFest website or by following @MozillaFestival.
The latest from the OpenNews team
Read all our news in our OpenNews blog