New Beginnings: Sisi Wei Joins OpenNews
by Sisi Wei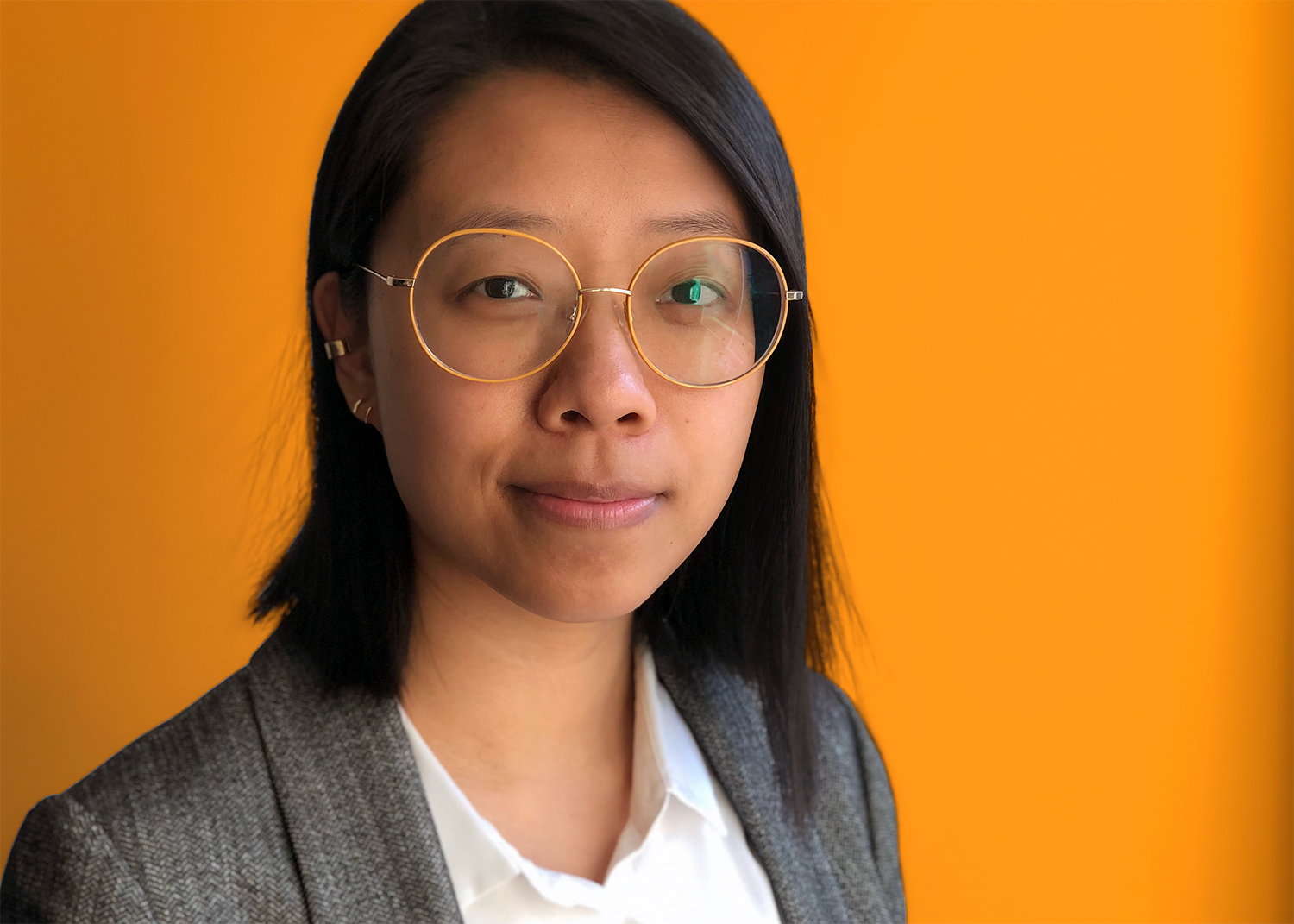 I've officially started as Director of Programs at OpenNews and I couldn't be more excited.
OpenNews has grown and evolved so much over the years and I've always cheered them on, impressed and inspired by their ability to identify and act on the community's needs and build programs that make a transformative difference. They placed technologists into newsrooms when journalism was just beginning to understand what programming could do. They created SRCCON, an interactive conference distinguished by its ability to enable real and urgent conversations that journalism is begging to have, and a conference that people repeatedly say creates the most safe and inclusive environment that they have ever felt at a professional gathering. On top of that, OpenNews has worked to connect people in the community who often feel most isolated in their newsrooms — with scholarships to underrepresented people in journalism, focused programming for helping journalists of color change their newsrooms, and for local coders scattered across the country, who are doing important work, but lack peers with similar skills in their organizations to support them.
For me, this transition feels like moving from working for one, amazing newsroom, to being able to work for all of journalism. And the idea of identifying and building programs to give the community what it needs when it needs it? Well, that feels like the work I've been doing my entire life.
Those of you who know me know that I've always been idealistic. When I can envision a way to change something for the better or to create something that should exist — whether that's the best way to tell a story, a new program, or an improved way of doing things — I feel compelled and responsible for turning those visions into reality.
That's why years ago, fresh out of journalism school and still a newbie graphics editor at the Washington Post, I co-founded Code with me with Tom Giratikanon, who was working at the Boston Globe. We both saw colleagues — producers, designers, and reporters — across our newsrooms who were genuinely interested in learning to code but had no resources to turn to. We knew we could solve that problem, so we did, by hosting weekend workshops across the county to teach journalists how to code, but for journalism.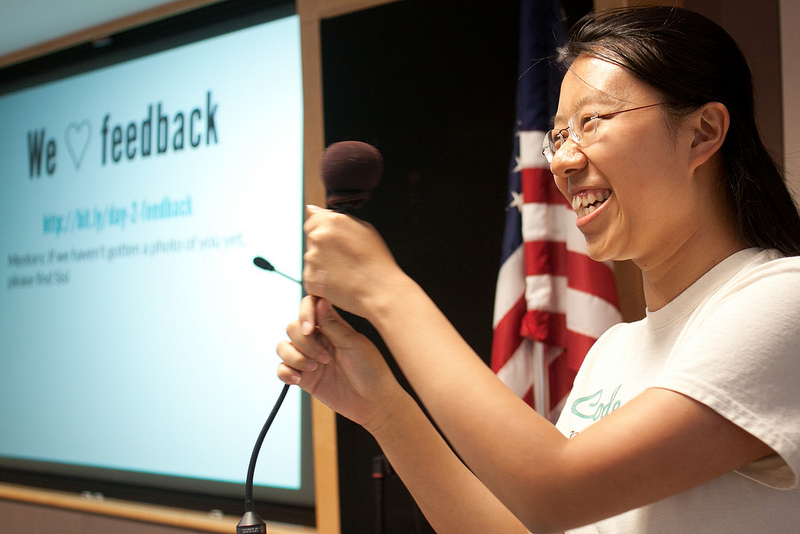 Creating the program, however, taught something I hadn't yet grasped about networks and community. Since online resources were sparse back then, we wanted to set our students up for success, and one method was by pairing them 2:1 with an experienced, local mentor. We drew from both civic coders and journalists, regardless of their newsroom, who lived and worked in a local area, and who were all willing to be someone others could bounce ideas off of and lean on after the workshop was over.
What we didn't expect was that in some cities, the students and mentors loved it so much they kept meeting up. One of my proudest moments was when, a few months after our Miami workshop, Rebekah Monson, a Miami mentor, and Dan Grech, a Miami student, together launched Hacks/Hackers Miami, which is still going strong today. Both Rebekah and Dan are now famous for the amazing companies they've founded, but I still get to say I knew them when!
But the creation of Hacks/Hackers Miami after Code with me also changed my own thinking. Rebekah wrote in 2013, "…that small workshop has paid far bigger dividends than any of us could have anticipated six months ago. One of the most unique aspects of Code With Me is its community spirit." That's also when I realized that while we can provide a path to helping each other gain skills and knowledge, real change that continues to pay it forward is created through a community.
What I learned then shaped how I think about creating programs and how to solve problems in a more meaningful way. For example:
ProPublica's annual ONA diversity mentorship breakfast, which matches mentors and mentees based on a survey, was created because I wanted people to be able to network at conferences without the pressure of drinking alcohol, and because journalists of color deserved a curated way of getting access to top editors.
I pitched the Data Institute, a free, two-week boot camp that teaches journalists data, design, and programming skills, because I saw that too many journalists who could be changing their communities were being held back by a lack of financial resources or support from their institutions.
On nights and weekends, I helped build up the JOC Slack because I saw that so many fellow JOCs needed a place to connect, to share their loneliness and frustrations, but also their voices and their victories.
By now, you can start to see how OpenNews's goal of identifying what the community needs and helping to fill that need is such a beautiful fit for me. The organization's mission — which I can now proudly call our mission — has grown and evolved over the years, which feels apt in many ways because for a few years now, our central focus has been figuring out how to help move journalism into its next stage of evolution — in its coverage, its organizational culture and its way of doing business — and to do so with the community that we've supported from the very start: people who work at the intersection of journalism and technology.
Those very people are the ones who, wielding the power of data and code, have already and will continue to expand the landscape of what falls into journalism's field of expertise, and our ability to hold other industries, technologies, and people directly accountable for their actions (or inactions). They are also people who, knowing which tools and skills are worth borrowing from tech, are already using design thinking, product management, and systems design to change our organizations to be more nimble, responsive, and community-driven.
Many people in our community also know what feels like to be invisible in their own newsrooms. People who are both on and off the radar because it's so variable whether their skills are valued at work. People who serve as the connective tissue of their organizations, doing project management work (which is usually also leadership work) that merges and grows ideas across teams because they work across disciplines, and therefore can guide a final project to be bigger than the sum of its parts.
But our community is also rising, sometimes literally, as more organizations start to see and promote people with these unique skills and backgrounds to help shape the future of their journalism and their workplace. Those voices, with the experience to know what is and isn't possible using technology and interdisciplinary collaboration, and having worked inside tech and other industries' organizational cultures, have and will continue to make a big difference in how journalism approaches coverage, engagement with our communities, hiring, as well as organizational infrastructure and process.
I can't think of a better community to tackle journalism's biggest problems, and to transform journalism collectively and help it keep evolving into the future.
Finally, it's a particularly exciting time to be doing this work, because two years ago, ONA added community building as a standalone award, signaling to the industry that working for the community is just as important as the rest of our journalism. Erika, who I proudly say is my new boss, was the inaugural winner of the award, and last year, it went to the volunteer admins of the Journalists of Color Slack community, of which I'm incredibly proud to be a part of. So yes, it's a particularly exciting time, because space is emerging in journalism for community-building and support, especially as newsrooms work to build inclusivity and generosity into their cultures.
So happy to be reunited with these lovely people: the JOC Slack admins. Missing @aboutaaron @LoBenichou @erikreyna ❤️❤️❤️❤️❤️ #ona19 pic.twitter.com/iAMIiMUpiC

— Sisi Wei (@sisiwei) September 15, 2019
At the same time, it's just as exciting to see the community support us back. At SRCCON:LEAD last November, Erika announced OpenNews's sustainers program, building off our first ever donor campaign which had happened a little over a year before. Both of these events represented a significant shift for OpenNews as we moved our fundraising away from relying mostly on grants, toward hopefully, one day, relying mostly on the community that we work to build, connect, support, and amplify. Even after two weeks on the job, I've seen the ways that this adds freedom and flexibility to the way OpenNews works, the decisions we get to make and the programs and strategies we get to imagine. Thank you, to those who have already joined our sustainers program, you're already making a difference. And as we push ahead in 2020, if you love our work, if you support our mission of taking journalism to its next level, or if you want to take part in a small, but collective campaign to make our industry better, I hope that you'll support us by becoming a founding sustainer.
In the last couple of months, OpenNews has already started to tackle some big questions: like what does a re-imagined way of doing the work of leadership look like, and being able to identify when there isn't a skills gap, but a "support gap" in many newsrooms and directly doing something about it. We expect to keep those conversations going, but more importantly, iterating, just as we expect to keep listening and then building even more transformative, or even revolutionary, programs in 2020.
Keep up with us by signing up for our community newsletter and as we build out 2020, if there are insights, problems or programs you want to share, drop me a line at sisi@opennews.org, or as always, you can also email the entire team at info@opennews.org. I can't wait to hear from you. Until then, I'm getting right to work.
Sincerely,
Sisi
posted February 25, 2020 | posted in
OpenNews
The latest from the OpenNews team
Read all our news in our OpenNews blog