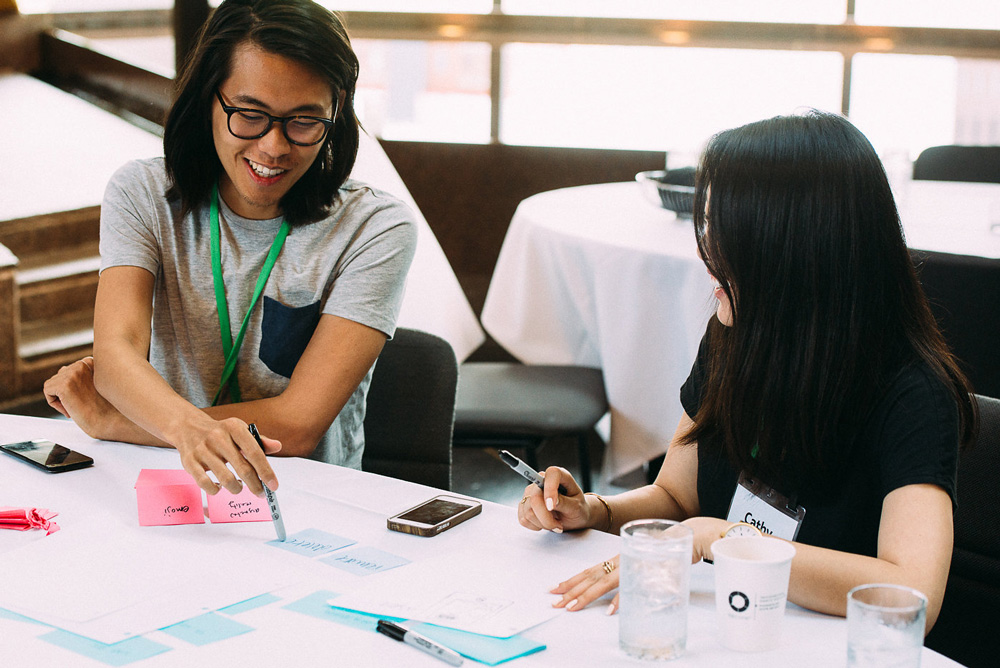 Gatherings
We create spaces where the journalism-code community can gather and focus on the informal skillshares and insightful conversations that are the best parts of conferences.
We host events designed to provide space for those conversations and collaborations to bloom, surrounded by plentiful food, good coffee, and enthusiastic colleagues. We also host cohort-driven convenings to allow small groups of participants to really dig into questions and projects.</p>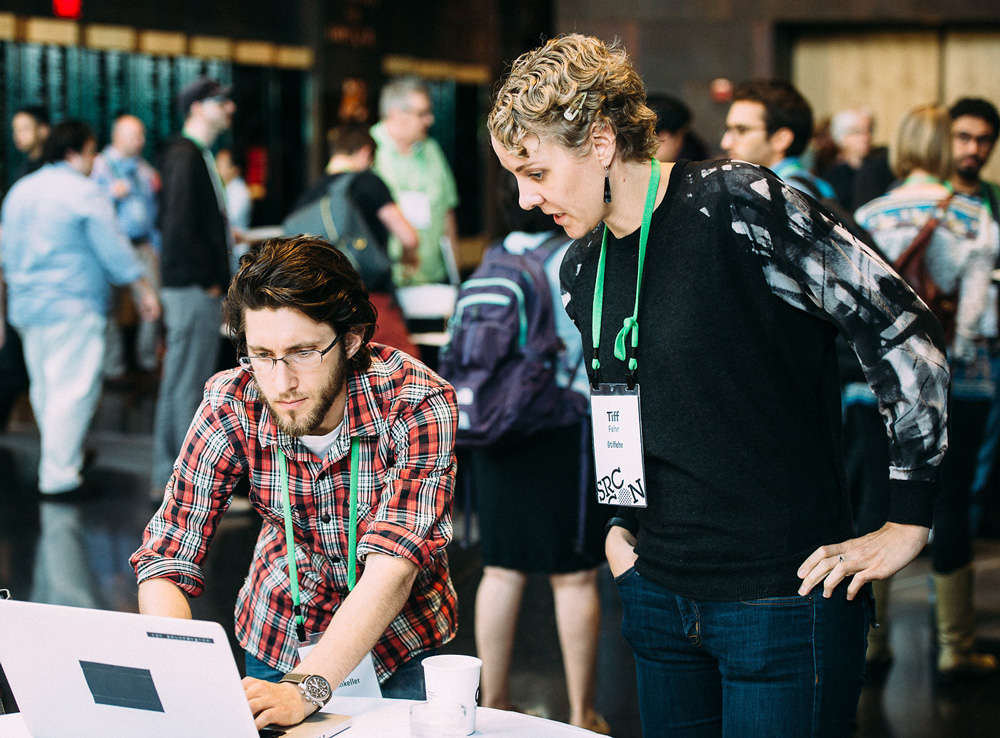 SRCCON is our largest event, a hands-on conference focused on the practical challenges news technology and data teams encounter every day. In August, we hosted our fourth SRCCON, and participants tackled everything from hiring technical staff to caregiving. This year, we're hosting our first-ever SRCCON:WORK to explore how we as a community can help each other take on the hard work of journalism. Find out more.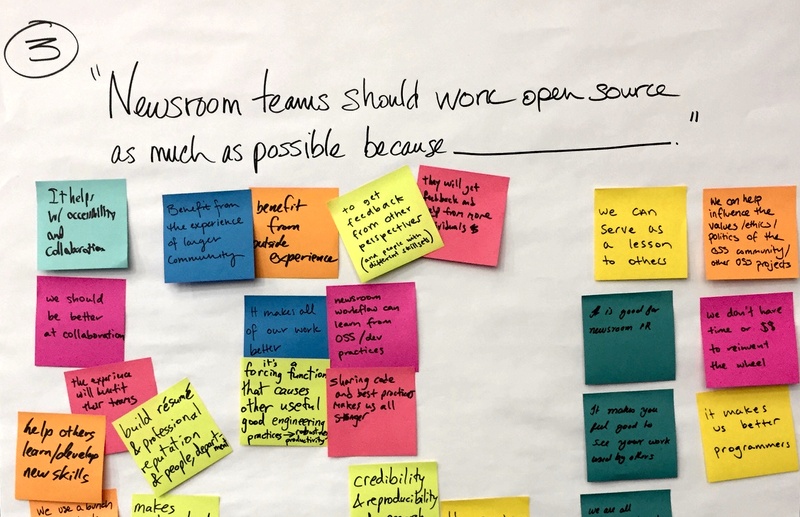 These cohort-driven convenings give a small group of participants a chance to explore tough questions and projects, together. Modeled off of our Code Convenings program, in 2017 the format will expand to include topics beyond code. Learn more.

The OpenNews team organizes journalism sessions at and before the Mozilla Festival, an annual festival of the open internet in London. These journalism sessions bring together journalists and developers from around the world for hands-on knowledge sharing and conversation. Learn more.
The latest from the OpenNews team
Read all our news in our OpenNews blog