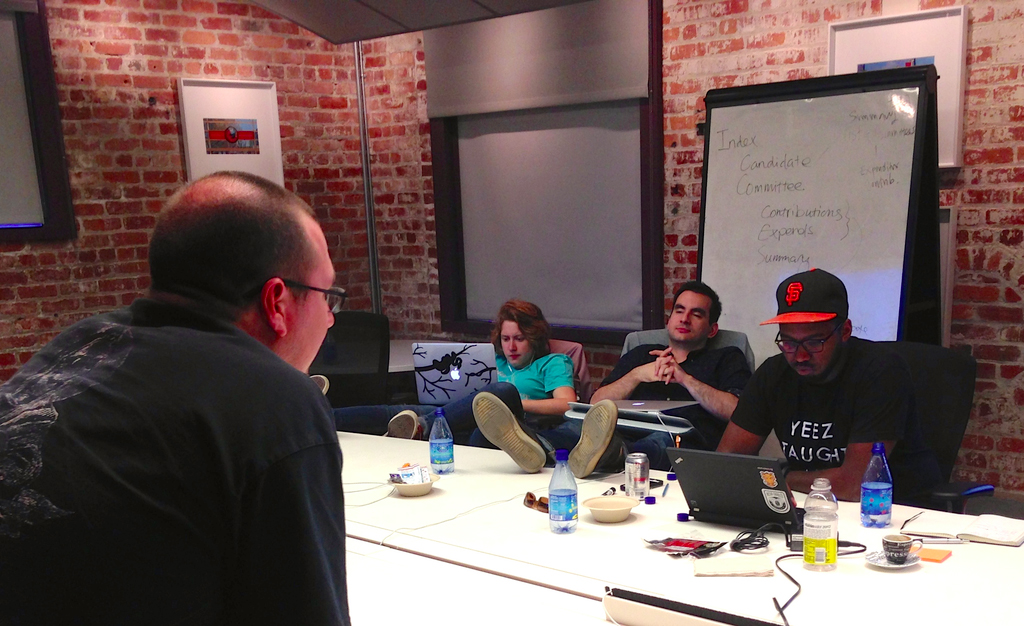 Community Support
The news code community ships features, code libraries, and support systems at newsroom pace: fast. But much of the most innovative work to emerge from the community requires time spent on documentation and cross-organizational collaboration—which, in turn, requires time away from the daily grind. Our programs serve as community infrastructure, providing editorial, financial, and organizational support for this work.
Source is half community hub, half magazine—a place for working journalist-coders to share experiments, case studies, and documentation. It also includes Source Jobs, where news organizations can list development, data-handling, and design jobs for free. Check it out and start contributing.
Every two weeks, we host an open conference call for the international news code community. The Source community calls include discussions of specific, recently launched projects and tools, announcements of new events, grants, jobs, and other opportunities. They're a perfect way to connect with new collaborators and learn more about the day-to-day work of newsroom developers. Learn more and see when the next call is scheduled.
OpenNews conducts an annual survey to better understand the hiring and career landscape and skill-building needs of this community, plus gather insights into the supports of interest to smaller newsrooms. These "news nerds," the developers, designers, editors, data analysts, and product folks who work in tech and journalism, have built vibrant online and in-person spaces to find new opportunities, build skills, and advocate for more inclusive news organizations. Learn more about who they are.
We know events are an important part of how the journalism-code community learns and shares with one another. Money shouldn't get in the way of attending a great event, and we want to help. Learn more about our travel scholarship program.
In addition to in-person events, the journalism code-community gathers in Slack channels and list servs to compare notes and solve problems. Learn more about these online hubs.
The Knight-Mozilla Fellowship placed creative technologists in newsrooms to work on open-source tools and support reporting that strengthens the web and changes people's lives. From 2011-16, we placed 33 fellows with 19 news organizations in five countries.
The latest from the OpenNews team
Read all our news in our OpenNews blog